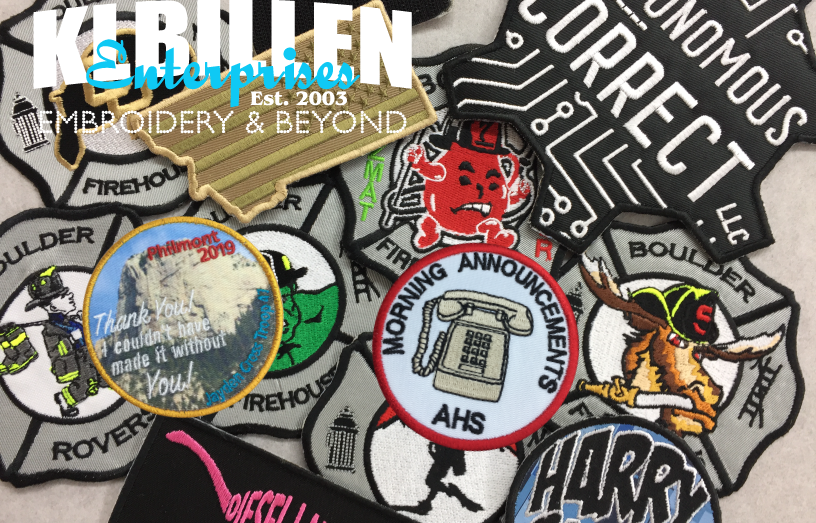 Yes! We make patches right here in our shop in Denver - no minimums you can order just 1 patch if needed.
Just contact us and we'll send you a estimated quote: All we need is the height and width of the patch you'd like made. You can also use our estimated quote sheet below,
Click on that file and a spreadsheet will open for you to estimate your costs yourself instantly.
This quote will be for classic patches, with a fabric background, in standard shapes, ie: circle, rectangle, square etc.... If you are needing a free form shape, Velcro backed, or solid embroidery just give us a call or e-mail us the details and we'll quote those based on the variables and complexity of your project needs. Just Contact us by e-mail klbillen17@gmail.com or by Phone 303-288-5444 to get started on your patch order.
SOCIALLinks
Contact


klbillen17@gmail.com
5777 W. 52nd Avenue
Warehouse Door 1
Denver, Colorado 80212
303-288-5444
© Copyright KL Billen Enterprises 2023